Go your own way
I've been getting a lot of emails recently from readers asking me how to do stuff, how I get to do the things I do (ehhh?) and how I get to travel as much as I do (double ehh?). Together with all that, there are the emails which say things like, "I want to travel just like you," and "I want to do what you've done".
*confused look*
Anyone who's gone through my blog and weekly column (you're probably one of the ten who do, apart from my family, my grandmother and my neighbours), will realise that I'd rather talk about other people.  I will talk about how I relate to a place or person, but that's it. Other people are far more interesting than I am so it surprises me that anyone would want to do things the way I do.
In my replies to the people who write to me, I tell them that I don't travel all the time, which is the truth. I'm not always on the road. I'm not writing this incredibly illuminating piece on a beach in the Maldives or with a view of Ayers Rock; neither am I 'penning' (I hate that word) this piece of literary brilliance as the sun sets over Machu Picchu.
Right now, I'm sitting in my room in Petaling Jaya, Malaysia, surrounded by my beautiful mess. There are like a million notebooks and papers around me. I have four pen holders on my writing desk, all filled with at least seven pens each. If I don't turn off the tap in my bathroom properly, it leaks and I'll hear drip, drip, drip the whole day and night. Every day, I am eaten alive by the mosquitoes which live in the flower bushes outside my window.
The last time I stepped off a plane was in early June. It's true that my life is more flexible now because I don't have to apply for leave anymore. Most of the time I just tell my parents, make sure that I'll be leaving when it's convenient for my brothers to check up on them, and then I go. I cannot have a nomadic existence because to me it's impractical.  I have obligations at home and I'm not a millionaire. Because I cannot live on the occasional media trip and fresh air and sunshine, I still have to rely on writing for money, which is why I cannot travel all the time.
Secondly, when people ask me how to travel the way I do, although not all of them are specific, I know they're referring to this and this. But sometimes the backstory to their questions scare me- they're either pretty young (early twenties, fired up, but have never travelled) or in their 50s and beyond and keen on doing what I did.
I'm going to be honest and say that solo travel isn't for everyone, and I'm not being patronising when I say this.  People who choose to travel alone aren't necessarily 'stronger' or 'better' than people who travel with others. Yes, there's a certain kind of hardiness, level-headedness and resourcefulness which solo travellers must possess, but they're not necessarily better travellers. There is no better style of travelling, in my opinion. Even though I enjoy solo travel and travel alone most of the time, I would be reluctant to say that it is the best, let alone THE only way to travel.
I wouldn't, for example, recommend solo travel for people who don't usually travel. For people who have never travelled overseas, I wouldn't dare suggest that they start off by doing a solo overland journey like mine. Neither would I recommend anyone who hasn't travelled in the past five years to immediately start travelling alone in a foreign country.
Start travelling in a group, with friends first. Do that a few times, three, perhaps, and then when you get braver, start going on small solo trips in your own country, once again, for a couple of times. After that move on to other countries, maybe starting off in places where you speak the language. The idea is to build up your confidence and sometimes a language barrier can kill it.
If you're just starting out, you must know that solo travel isn't as spontaneous as it appears to be. There can be quite a bit of planning involved if this is your first time, right down to choosing a suitable flight to make sure you don't arrive at your destination after dark to picking a safe area to stay in.
There is a different way of doing things for different people. You don't have to do what other people do. Life is not a competition and no-one is keeping track to see if you've done the latest thing or what everyone else has. If you're unable to travel solo or for long periods because of age or lack of experience,  it's okay to go at a slower pace using the steps that I suggested, or to simply go with other people. Always do what you can.
And because it's Wednesday, here's a photo to remind you to always be happy: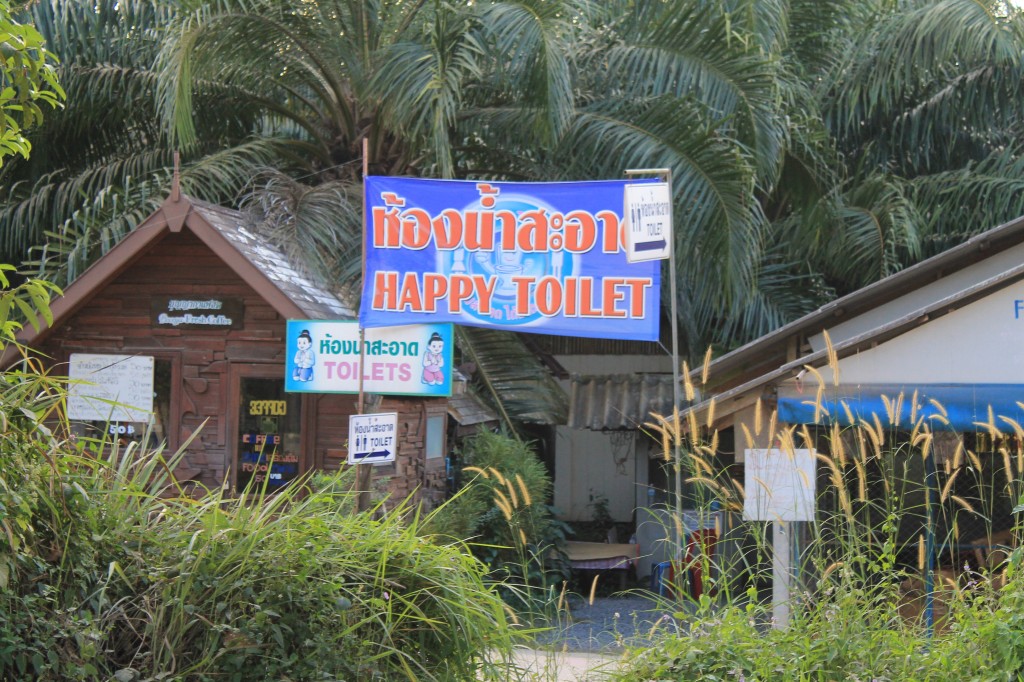 © 2013 – 2014, Anis. All rights reserved.