Lakes of Southern Thailand
When I think of all the beautiful places in this world, they strike me as usually having either one or both of two things: bodies of water or lots of mountains.
Out of Thailand's eight lakes, two lie in southern Thailand. One of these is Songkhla Lake. Covering more than 1,000 square kms, like many lakes, it's the centre of life and a food source for thousands of families.
Thale Noi
To the north of Songkhla Lake is Thale Noi. Thale Noi is a lake by itself, but often regarded as being part of Songkhla Lake due to its proximity. This small lake is important for research and conservation purposes (its wetlands are protected by an international convention) and houses Thailand's foremost waterfowl reserve, but most people visit Thale Noi for its sea of gorgeous lotus flowers.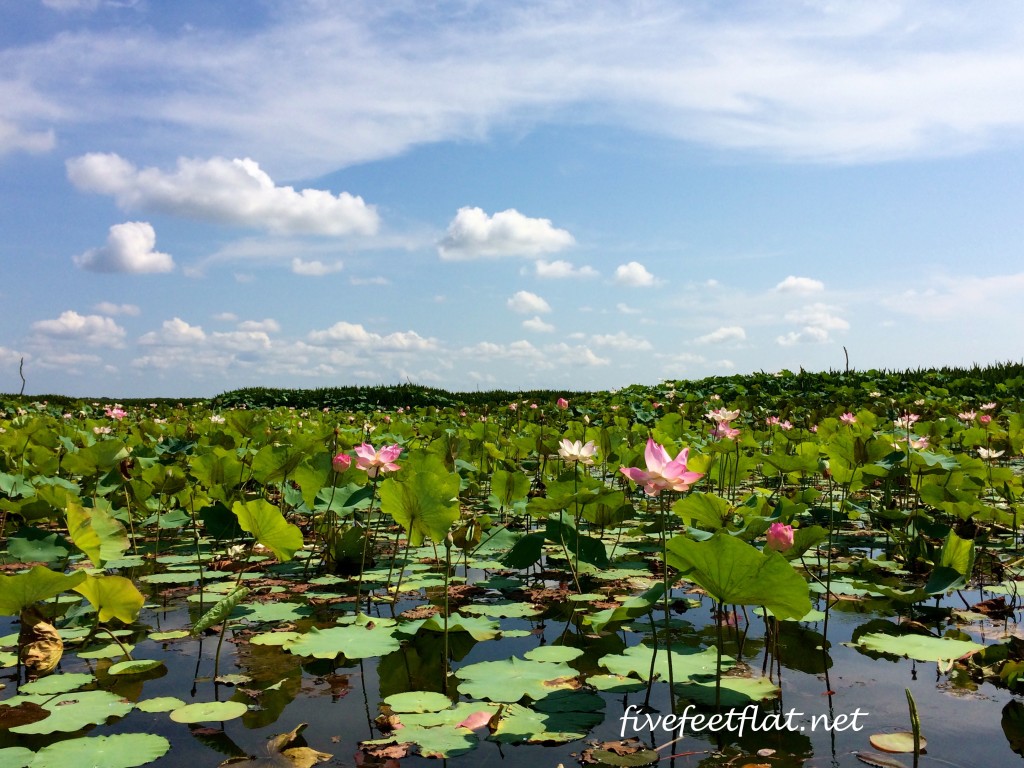 The Thale Noi Waterfowl Park is the largest of its kind in Thailand, covering 450 square kms and serving as a habitat for over 180 species of waterfowl and plants. Some bird species live here throughout the year but come winter, other birds from as far away as Siberia and Manchuria begin their long migratory flight to Thale Noi. Lotus flowers are at their prettiest from February-March while bird populations expand significantly from October-March. I went in May, so my photos don't fully represent how beautiful the lake can be.
Getting there: To get to Thale Noi, go on Highway No. 4048 from Amphoe Mueang to Amphoe Khuan Khanun on to Thale Noi. The reserve is open daily from 8am-5pm. For enquiries call +667468 5239.
Tours/boat rides: If you're interested in taking a closer look at the birds that make Thale Noi their home, drop by the park office to hire a guide to take you around the reserve, where you'll be able to take photos of the birds if it's the right time of the year. If all you'd like to do is to enjoy the lotus flowers, boats are available for 1-2 hour trips around the lake for 450 baht a ride.
Accommodation: There are accommodation options at the waterfowl reserve and nearby resorts. We stayed at an interesting hotel in Khanom called the Talkoo Beach Resort.
Chiewlarn Lake (Ratchaprapha Dam)
Located in Khao Sok National Park, Chiewlarn Lake is Thailand's largest man-made lake. Created in 1982 by the flooding of a rainforest valley to build the Ratchaprapha Dam, Chiewlarn is fondly referred to as the 'Guilin of Thailand', referring to that part of China famous for its limestone outcrops.
After you depart from the pier in your longtail boat, you won't see much in the first 10 minutes, so you might start to question whether the nickname is at all justified. However, as you venture further into the lake, you'll start to see some majestic limestone cliffs, the highest of which reach to nearly 960m.
Chiewlarn Lake is a beautiful part of Thailand and I would certainly recommend a boat ride on the lake if you visit the south. Stay one or two nights on the lake itself and fill your days with kayaking, jungle trekking and swimming. The area surrounding the lake is still rich with dense jungle and waterfalls, and therefore worth exploring. You can still find animals like hornbills, monkeys and elephants in the jungle so if you're lucky you might see them on your hike.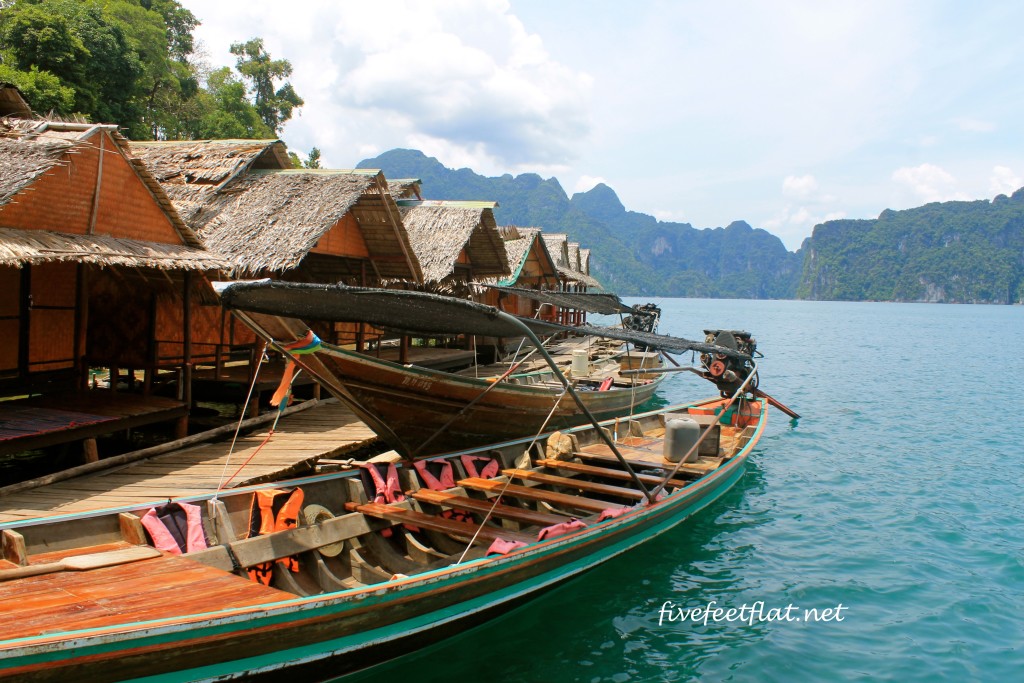 Getting there: Chiewlarn Lake is located about 70km from Surat Thani. To get there from Surat Thani, go along Highway No. 401 and turn right at the marker for Kilometre 52-53. Go on for about 12km and you'll soon see a lake coming up. Head for the pier and grab a boat from 1,500-1,800B for a round trip. For more information, go here or call +662436 3179.
Accommodation: Plenty of options for you to choose from, from rafthouses like the photos you see here to resorts around the lake. Go here to have a look at the floating houses in the area, which you can book as part of a package. We stayed nowhere near the lake but in luxurious surroundings at the Le Coral Hideaway, which had the most comfortable beds I've ever slept in. (For the record: their sheets are 600-thread count cotton).
*This is the second in a series of posts on my six-day trip to southern Thailand, made possible by the Tourism Authority of Thailand and Weststar Maxus. As always, all opinions are mine. 
© 2015, Anis. All rights reserved.