Ditch that guidebook, grab something else!
Guidebooks like Lonely Planet, Frommer's and The Rough Guide are usually the first books you grab when you start planning a trip. And why not? When they come complete with suggested itineraries and packing lists, they clearly help you focus on what's important. What I like to do after I've more or less gotten an idea of what to do where, however, is to get rid of those guidebooks and look for other reading material.
If you're hoping to come away from your trips with a more all-rounded experience, have a look at travel literature or books related to the language, culture or history of the place you're going to. If you're going to India, for instance, have a look at Age of Kali and City of Djinns by Scottish writer William Dalrymple. Both are extremely well-written, with insights in the politics, history and social order of India.
In Age of Kali, Dalrymple writes about his travels around the subcontinent while City of Djinns focuses on Delhi. I love both, but Djinns stands out as being absolutely stunning, a work of art which peels away every possible layer of Delhi. When you read it, you'll see how the ending brings you right back to Delhi's origins, and therefore, the beginning. If the cover of a book is just as important as what's inside, look for the copies published by Flamingo like I did, which are illustrated by the writer's wife Olivia.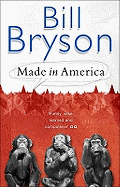 If you're visiting the US for the first time and interested in how American English developed- and trust me, there's a lot to be interested in here- I cannot recommend anything more than Bill Bryson's Made in America…..heck, just read it anyway, whether or not you're going to the US. Students of English literature will probably turn their noses up and say that it's not 'original English', but this a culture which gave us words like 'gas guzzler', 'G-string' (which had Native American origins), 'black market' and 'going haywire'. Hey, even the phrase 'keeping a stiff upper lip', is an Americanism.
Going to Tibet or China? Grab a copy of Ma Jian's Red Dust, which is banned in the author's own home country. It's impossible not to sympathise with Ma, who buys a one-way train ticket from Beijing after his marriage falls apart and spends the next three years walking and hitch-hiking his way through Tibet in search of himself. The result is essentially a travel memoir, but one which is highly political and painfully honest, yet disturbing and sad at the same time (he would determine his state of health from the colour and stream of his pee). Red Dust is beautifully written and also winner of the Thomas Cook Travel Book Award 2002.
© 2011 – 2014, Anis. All rights reserved.