Shanghai
When I began planning for my St Petersburg-Kuala Lumpur overland trip, my original route through China was supposed to be Beijing-Nanning and from there, Hanoi. I still had that same route in mind after reaching Beijing. It was only towards the end of my days there when I decided to extend my stay in China.
I went to Shanghai, a city I'd never been to before. I'm not a big fan of cities; I'm happier visiting ruins or a remote hill or jungle somewhere, but I was curious about Shanghai. I'd heard and read a lot about it but most of all, I wanted to compare it with Beijing.
I hung around in Beijing after National Day (October 1) partly because I wanted to see the crowds for myself and partly because I had to- all the train tickets to Shanghai were sold out until Oct 2. The wait was worth it though, because I ended up staying for ten days in Shanghai. The city had a hold on me; it had a certain classiness and elegance which I loved, and it was wonderful to just slow down and rest for a few days.
Here are a few of my photos.
First of all, the high-speed train which covered the 819  miles/1,318 km from Beijing to Shanghai in 4 hours and 45 minutes at a speed of 300km/h
Prayer slip in the Confucius Temple- just one of the many I saw. I must have just missed this girl because her prayer was dated the same day I went there.
Red-lipsticked Mao ceramic  figures at the Dongtai Lu Antique market. This is a nice place to go to if you like looking at old stuff.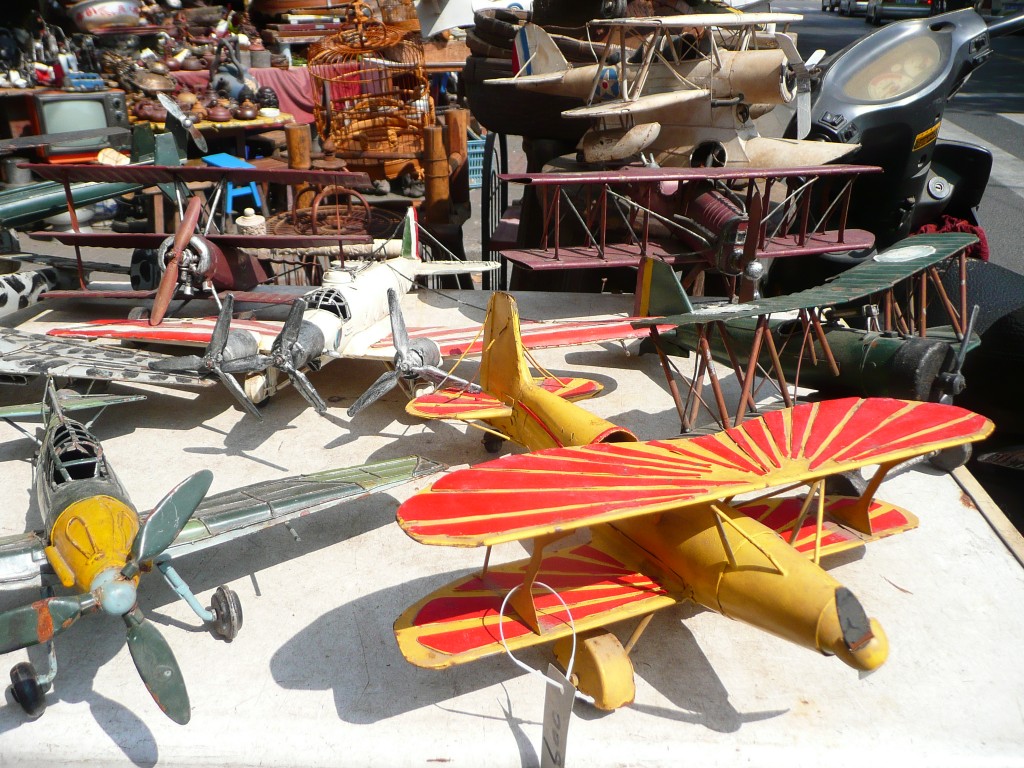 Old toy aeroplanes at the Dongtai Lu Antique Market.
From the old, we go to the new. This is a shot of Pudong at night, taken from The Bund. The Pearl Tower (the monstrosity on the left with the two globes) was a great landmark- I would look out for it and whenever I saw it, I knew that that was East. Navigating my way in the city became much easier after that.
A part of the Shanghai Bund. I don't seem to have captured it in this shot, but strolling along The Bund was simply magical. The old buildings here are beautiful to see, night or day. My hostel was less than 10 minutes away so if I wasn't too tired, I would come here after dinner just to walk around.
Another part of The Bund. The building with the clock tower is the Customs House (built in 1927), one of Shanghai's most important symbols. The design and mechanism of the clock were modeled on Big Ben in London.
A rower in Zhujiajiao, an ancient water village an hour from Shanghai.
Also in Zhujiajiao. The dog is adorable- it seems to be saying "Please let me play with your phone!" Check out the man's slippers, though…
Boats in Zhujiajiao
© 2012 – 2014, Anis. All rights reserved.