Mandalay, Burma's last royal capital
Unlike many old cities, Mandalay was not born at the crossroads of converging trade routes, or because it was the site of an ancient settlement. Instead, it grew out of a prophecy. When King Mindon learnt how Buddha had prophesised that a glorious city would be founded at the foot of Mandalay Hill, he decided to fulfill the prophecy and moved his capital from Amarapura to that very spot.  In 1857, the city of Mandalay was born.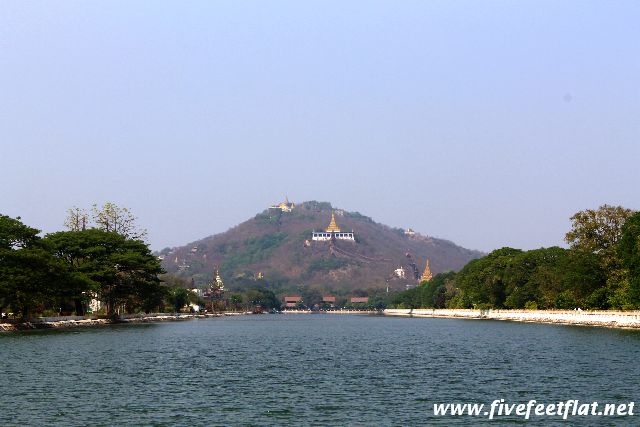 After King Mindon died in 1878 his son Thibaw ascended the throne but King Thibaw's reign was short-lived. In 1886 Mandalay was annexed to British Burma, making the city the last royal capital of the Burmese kingdom.
Much of Mandalay centres around the Myanan San Kyaw, or the Mandalay Royal Palace. The original structure was made of teak and surrounded by four 2-km walls which form a perfect square, as well as a moat measuring 64m wide and 4.5m deep.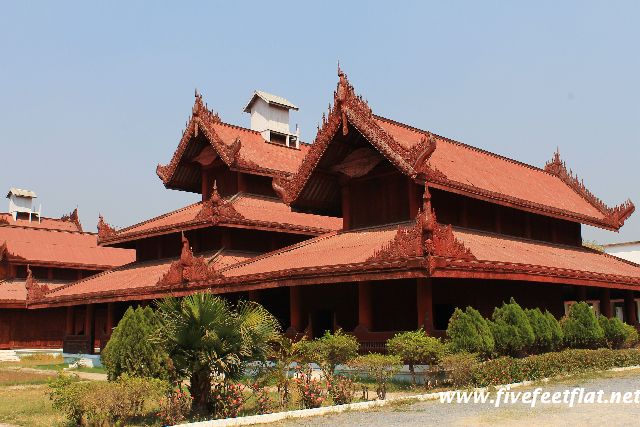 The original palace grounds, which were destroyed by bombs during World War II, had 114 buildings; following a reconstruction project which began in 1998, some 89 buildings have been rebuilt. Among the buildings you'll see in the palace are a 24-m wooden watch tower which survived the bombings, the Royal Apartments and numerous halls and pavilions.
Mandalay is also known for its beautiful pagodas. One of the most striking is Sutaungpyai Pagoda at the summit of Mandalay Hill. This pagoda, built under the order of King Anawratha in 1052 has the most vibrant green and yellow arches on its east and west sides.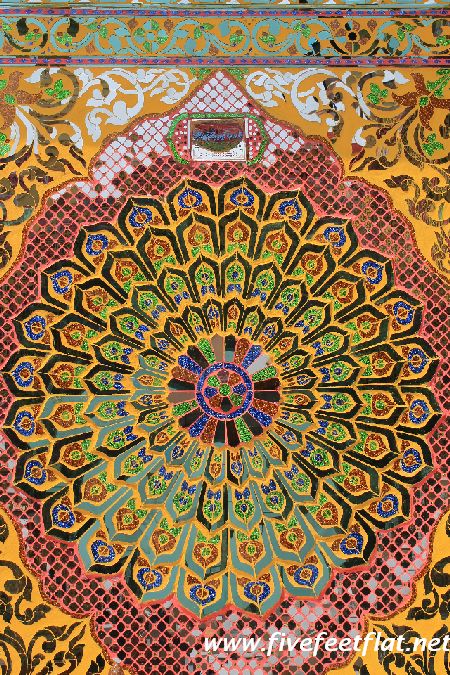 The best way to reach Sutaungpyai Pagoda is to first get to the top of Mandalay Hill by car. A walk to the summit is doable if you're fit, but we didn't see anyone going up on foot. After reaching the top, you'll then need to take an escalator to the pagoda itself, which I thought was rather unique- I've never reached a pagoda via an escalator.
Another attractive pagoda is the Kuthodaw Pagoda (also called the Biggest Book Pagoda), notable for its 729 pitakas, or shrines, each of which contains a white marble slab inscribed with sacred Buddhist texts.
It was a blistering hot day when we visited and there weren't very many locals about, except for a few families who were having a picnic lunch.
Also deserving of mention is the Shwenandaw Monastery, regarded as Mandalay's most significant historic building because it was part of King Mindon's original Royal Palace. The monastery was once the king's private apartment but was dismantled after his death and rebuilt at its current location.
This beautiful building, which is decorated with carvings and figures from Buddhist mythology, has a quality which is both delicate and grand- delicate because of its fine woodwork and grand due to its solid teak construction.
How we did it:
Mandalay is located 622 kms north of Yangon. We took train #5 which departs daily from Yangon Train Station at 3pm. The ride is a rollicking up-and-down overnight journey of roughly 15 hours, after which you will arrive at Mandalay Station at about 6.30 the next morning. Tickets cost US$43 one way.
Mandalay train station has a tourist information office near the entrance on the ground floor. Tourist information will be able to help you with city tours and car hires. A drive to the Royal Palace, Mandalay Hill, its surrounding pagodas and the lovely U-Bien Bridge cost us 20,000 kyats [US$ 22] each.
If the information office is closed when you arrive and you're in for a long wait, there's a café called Mandalay Donuts across the road and a little further to the right, where you can have something to eat. I'm happy to report that Mandalay Donuts has free wi-fi.
Thankfully, Mandalay train station has a left luggage office. Ask where the Deputy Station Superintendent's room is, and the left luggage office will be on its right. If you can't find anyone to ask, head for the waiting area near the entrance. If the entrance is on your left, directly across on your right will be a train platform. Head for the platform, turn left and after a few doors you'll see the Deputy Superintendent's room. The left luggage office is open 24 hours and storage is 500 kyat [US$0.6] per bag. All our bags were intact when we collected them.
© 2013 – 2014, Anis. All rights reserved.