Diamonds over Siberia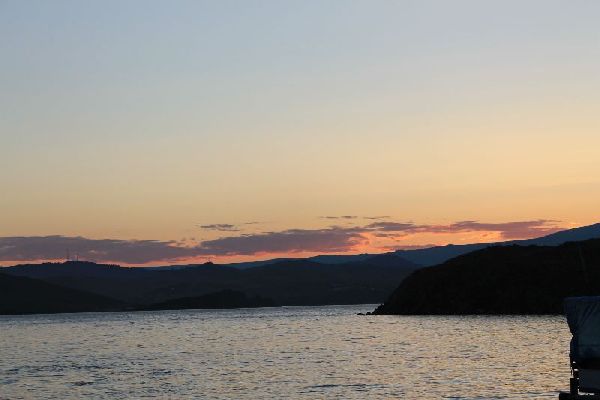 This is my first night in a proper bed but I cannot sleep.
For five nights, I was soothed by the gentle left-to-right rocking of my train. This same rocking put me to sleep and woke me up seven hours later and kept me content.
But that was last night. I am no longer on the train.
I've been staring at the ceiling for hours and all I can see are the bare wooden beams of my guesthouse. There are no windows for me to look out and see the sky.
Oh, that sky.
Just one night ago, I saw diamonds above me. From my window on the train, the sky was pitch black and full of stars. Millions and trillions. I cannot tell you how many. I can only say that they were beautiful.
But that was yesterday. Earlier this morning, I arrived in Irkutsk. One long bus ride later, I reached Lake Baikal. My guesthouse is on Olkhon Island, in a village called Khuzhir. The main road can hardly be called one- it is untarred and dusty, with small shops and houses on either side. More than 3,200 miles have passed since I took my first train from St Petersburg and with that, a whole lot of empty space.
If Siberia sounds empty and vast, that's because that's exactly what it is. There are cities here, but they lie hundreds of miles away from each other. There is a huge nothingness in between, and with that nothingness, no lights to blot out the stars I saw from the train.
Liyana, the Russian woman whom I shared my compartment with on the second night on board, saw them too.
"Always like this here, the stars," she murmured from her berth, startling me. It was past midnight, our compartment was dark and I didn't know she was still awake.
"Always?"
"Every night."
"Beautiful," I said.
"Yes, beautiful."
And we watched the stars in silence as our train crossed the vast nothingness.
© 2012 – 2014, Anis. All rights reserved.