Walking in England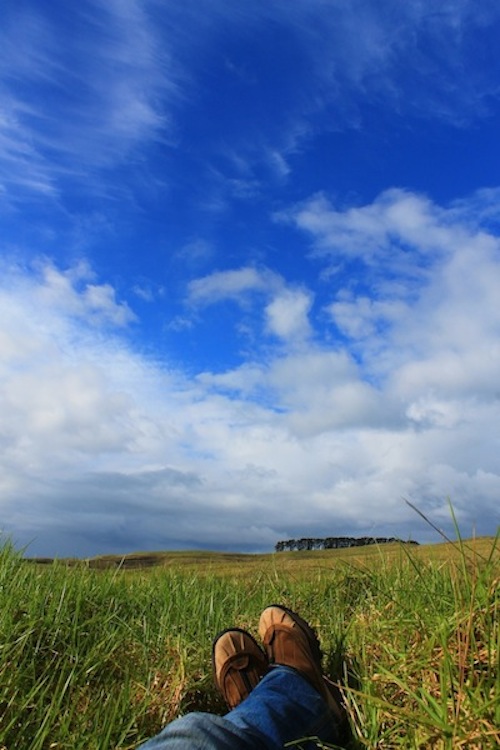 I remember climbing high stone steps. I remember a large building and grey stone bricks with moss in the grooves and a kind old man asking if everything was all right when I stopped to catch my breath. I remember seeing yellow and purple flowers in large stone flowerpots when I reached the top of the stairs.
That's what memories do to you. You have these images in your mind and yet you're not completely sure where they come from.
I've never told anyone in my family but I've had those images in my head for years, for decades. In that vague memory, I am five years old, visiting an old grey building overseas, probably in England or Scotland. I'm almost certain about the age because I was five when my family and I were living in England.
That memory of me going up the steps has only recently returned. Just two weeks ago, an unplanned though not entirely unwelcome, trip to Europe presented itself to me. Unplanned because the trip is someone else's doing but not unwelcome because I'm determined to make an experience out of it now that I'm going to be there.
I've heard this many times before: If you have big plans, just do them and don't tell anyone.
Big is relative but I do have plans for the England part, at least, and I'm going to tell people anyway. I'm going to walk a portion of the Cleveland Way, a route which goes through the Yorkshire Moors and ends along the North Yorkshire coastline. The walk is 110 miles (177 kilometres) long but because I won't have the time – and quite possibly the energy- for the whole thing, I'll only walk a little over one-third of the Cleveland Way.
Possibility of a sprained ankle and getting lost? Check.
Prospect of failure and severe pain? Check.
Prospect of being chased by a large monstrous hound on the moors? Maybe not.
Am I still doing it? Absolutely.
Wish me luck. Maybe I'll find those stone steps and that old grey building again.
© 2015, Anis. All rights reserved.